Home
::
Polymer Technology
::
Business Units
:: Health Unit
Health Unit
SERVICES
Design and development of medical devices:
Prototype manufacturing
Medical grade polymers:

Silicones.
Polyurethane.
UHMWPE.

Injection process in cleanroom:
Development of antimicrobial polymers.
Antimicrobial efficiency validation test. (ASTM E2149, ATCC 147).
Release kinetics of organic (HPLC) and Inorganic (AA) chemicals.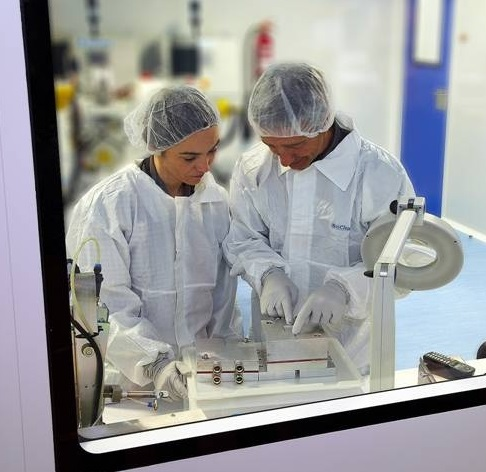 FACILITIES
Cleanroom ISO 6 equipped with:

Injection machine 100 Tn.
Injection machine 15 Tn.
Mixers.

Microbiological laboratory.
Mechanical testing systems for medical devices: implants, prosthetics…
Material analysis and characterization laboratory.
News [+]
---
2020/06/17
Upcoming workshops of the CIRCULARSEAS project
[+]
---
2020/06/15
Leartiker remains on the front line despite the Covid-19
[+]
---
2020/06/11
Leartiker new member of the Spanish Center for Plastics (CEP)
[+]
---
2020/06/09
Leartiker hosts a webinar on "Polymers for the manufacture of Organ-on-chip devices"
[+]
---
2020/06/02
Leartiker will lead the new European project
[+]
---
Leartiker Elikagaien Teknologia

Edificio Tecnología de Alimentos

phone: +34 946169167
email: eat@leartiker.com

Xemein Etorbidea, 19
48270 Markina-Xemein (Bizkaia)
Leartiker Polymer R&D

Lea Artibai Berrikuntza gunea

phone: +34 946169089
email: polymers@leartiker.com

Xemein Etorbidea, 12A
48270 Markina-Xemein (Bizkaia)